6575 | A SET OF DIAMOND NECKLACE AND EAR PENDANTS MOUNTED IN 18K GOLD, BY CHOPARD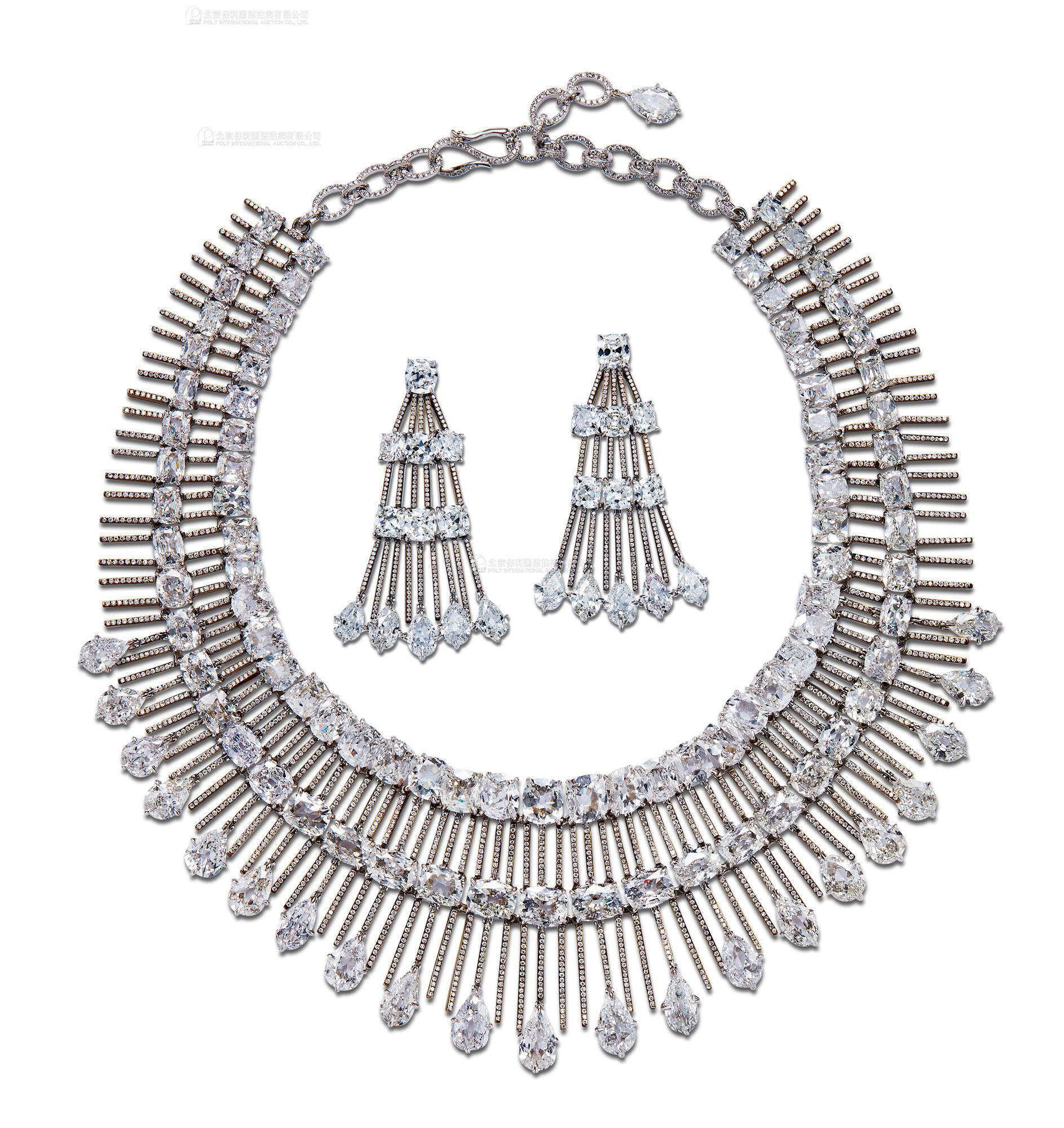 Author: --
Size: --
Signed and dated: --
Estimate:
Final Price: unsold
ACCOMPANIED BY GIA AND CHOPARD REPORTS
Please note that the certificate is over five years old and may require an update
Chopard's close relationship with Cannes has been widespread for several years, and as an official partner of the Cannes Film Festival, its advanced customization jewelry has always helped the actress become the focus on the red carpet. The fate of Chopard and Cannes began in 1997, when Chopard opened a jewelry store on Croisette Boulevard in Cannes. Mr Pierre Vio, chairman of the Cannes Film Festival was attracted by the gorgeous jewels in the window when he passed by. He found Caroline Schaefer, director of jewelry design at Chopard. and invited her to design the Golden Palm Prize for the Cannes Film Festival. Chopard lived up to this enthusiasm, the beautiful and ingenious design highly satisfied with Mr. Pierre's demand. Thus, the Cannes Film Festival, the world's most solemn film feast, is closely linked to the fate of the gorgeous synonym--Chopard.