3201 | QIU XIAOFEI Painted in 2005 QUIET TIME(SET OF 2)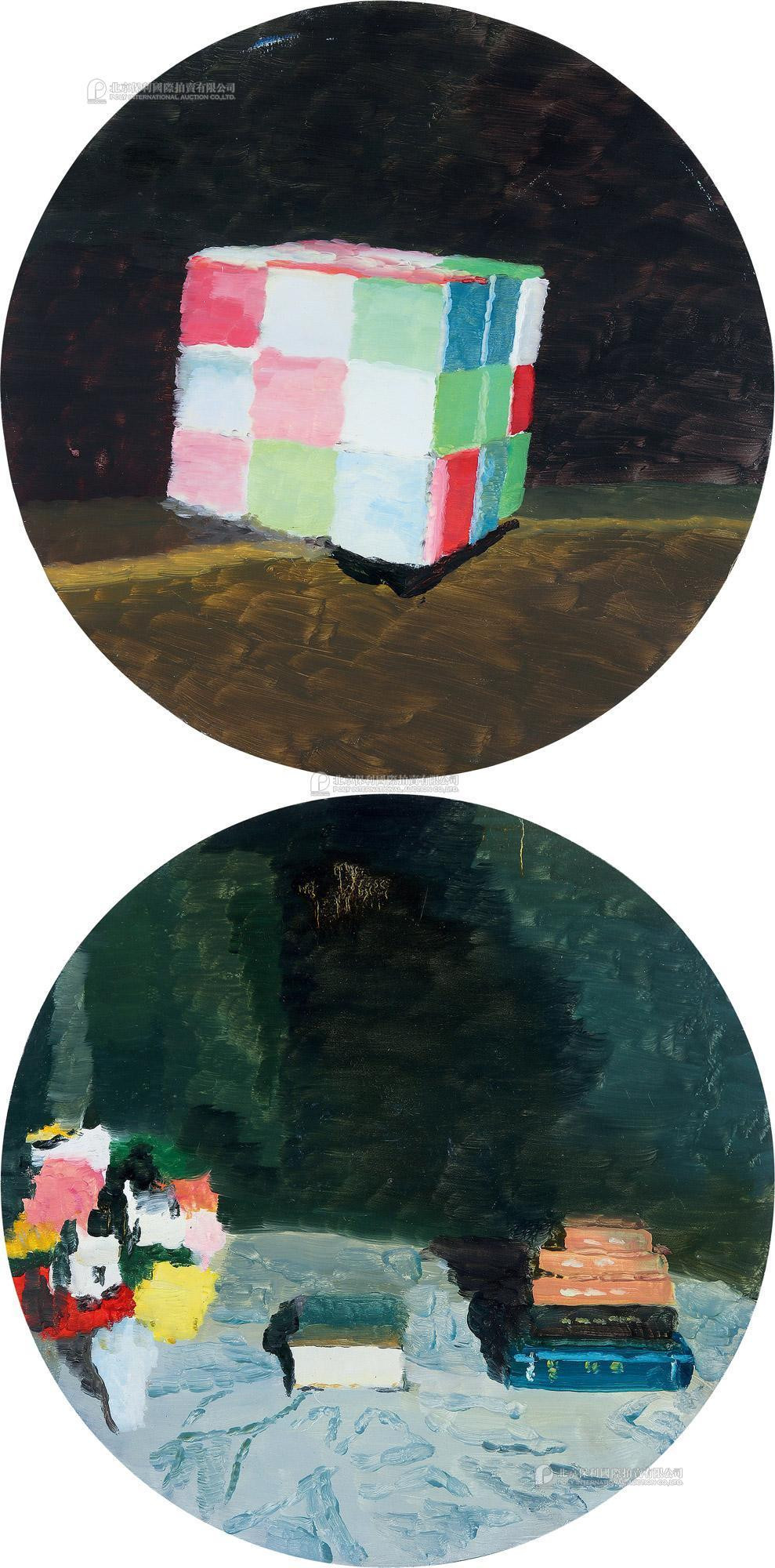 Author: QIU XIAOFEI 仇晓飞
Size: D40cm×2
Signed and dated: Painted in 2005
Estimate:
Final Price: RMB 380,000
signed and titled in Chinese, dated 2005 (on the reverse)
Painting doesn't start from a plane. Painting starts from an object. It firstly relates to the shape in space. The biggest difference between it and ordinary figurative depiction is that its idea is not on painting. If it is said to be an idea about painting, then I think it is an idea about the origin of painting. It seems that we are far away from painting, but in fact we are talking about the essence of it.
—— Qiu Xiaofei