7119 | PATEK PHILIPPE A FINE WHITE GOLD PERPETUAL CALENDAR AUTOMATIC WRISTWATCH, WITH DATE, DAY, MONTH, LEAP YEAR, 24-HOUR AND MOON PHASES INDICATORS, IN SINGLE SEALED CONDITION, CERTIFICATE OF ORIGIN, SETTING PIN, SPARE CASE BACK AND PRESENTATION BOX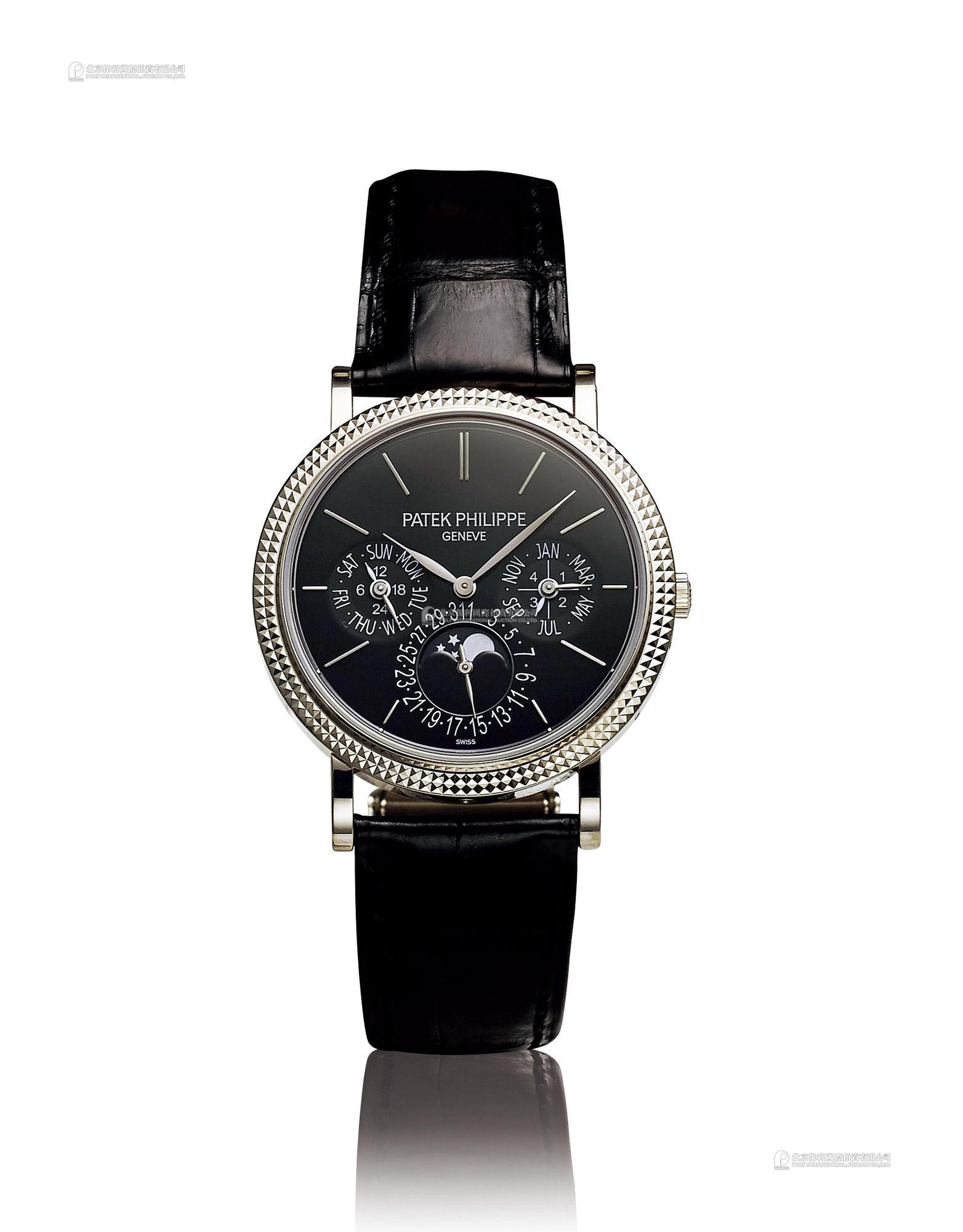 Author: --
Size: D38mm
Signed and dated: --
Estimate:
Final Price: --
Grand Complications, Ref. 5139G-010, Diameter 38 mm, CIRCA 2017
Condition Report Grade 1
A Perpetual Calendar watch focuses on three things: the accuracy and reliability of the perpetual calendar mechanism, the thickness of the movement and the legibility of the display, and the model number 5139G-010 is a combination of all three. The case is made of white gold with a mysterious black dial, and is equipped with a 240 Q movement with a sophisticated perpetual calendar function. The most impressive feature is the Parisian bezel with a simple form that radiates refinement and richness, making the 5039 collection the only Patek Philippe complicated watch to feature a Parisian bezel. The case of the Ref 5139 is slightly enlarged from 36mm to 38mm, while the date, month and day of the week indicators and lettering on the dial are finely detailed, and the hour markers have been changed from swords to bars to give them a more refined appearance.
The item is held under the bonded status, please check the NOTICE ON AUCTION OF BONDED LOTS in this catalogue for details.